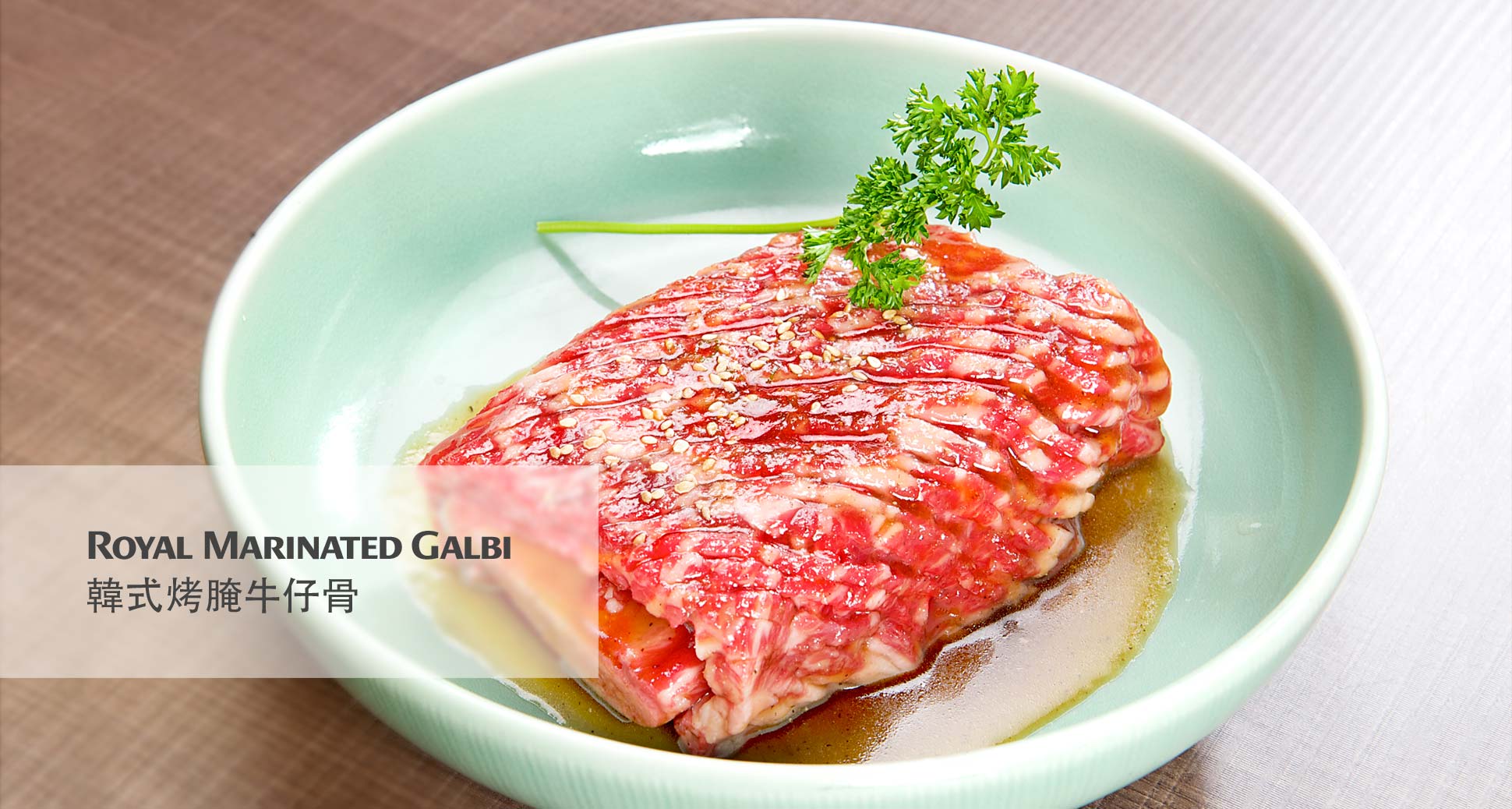 Another top 5 Korean menu you must try at sura korean bbq richmond
The Korean culture is quite unique in its approach to food. Food seems to permeate every aspect of life. If you have watched a Korean drama or movie you will undoubtedly have noticed that in at least one scene someone is eating. There are even entire films and dramas based around Korean cuisine — Korean TV drama Daejang-geum, or Jewel in the Palace, in Taiwan, Hong Kong, and Japan. For Koreans food is much more than something to fill the belly – it provides taste, medicine, and a connection to the country.
Below we have listed 5 dishes that are truly the most delicious: these are Korean foods that every non-Koreans will love as much as Koreans.
Royal Marinated Galbi, 양념 왕갈비, 韓式烤腌牛仔骨
Sura's Royal Marinated Galbi is made with premium Canada AAA beef short ribs. Marinated in a sweet and garlicky soy and pear-based sauce, it's rich, tender, and powerfully beefy, with crisp bits of charred fat. The ribs are finely scored for tenderness, very lightly marinated, and heavily marbled — looking at it, you could easily believe that it's a Kobe beef flatiron. Delicious is the word when you think about Sura's Royal Marinated Galbi.
Seafood Pancake, 해물파전, 韓式特色海鮮薄餅
One of the most popular Korean food is this savoury rice–flour pancake made with shrimp, squid, mussels, and green onions. 'Makgeolli (Korean Rice Wine) and Seafood Pancake' is almost a set phrase in Korea where people consider them as a classic paring. They are often mentioned together on rainy days, because it's just so perfect to eat some crispy, warm Seafood Pancake and drink chilled rice wine when the weather is dreary. So, the perfect dish for BC, eh?
Stone Bowl Bibim–bap, 돌솥 비빔밥, 韓式牛肉石锅拌饭
This is indeed a signature Korean dish, which is steamed rice topped with lightly sautéed vegetables, beef, and a fried egg served in a heated stone pot. In 2011, it was listed at number 40 on the World's 50 most delicious foods readers' poll compiled by CNN Travel. [Link] Since the late 20th century, bibimbap has become widespread in different countries, due to its convenience of preparation. It is also served on many airlines connecting to South Korea.
Herb Pork Belly, 보쌈, SURA 特色韓式蘿蔔泡菜五花肉卷
If you slowly simmered fine cuts of pork belly in oriental herbs and served with Bossam Kimchi, you'd have a Korean favourite called Herb Pork Belly, a.k.a Bossam. Now, take a piece of lettuce to show others the way. Place into it a piece of meat, a dab of rice, Korean hot sauce (ssamjang) or kimchi. Or with an oyster. Fold and bite, fold and bite. Repeat.
Japchae, 잡채, 芝香牛肉土豆粉條
Japchae, or Korean style stir–fried potato noodles in sweet sesame oil with beef and mixed vegetables, is a very nutritious dish that can be served as a main meal, snack or appetizer. The potato noodles have a unique and pleasant texture, and don't feel heavy like flour-based pastas. They are incredibly chewy but healthy and delicious! Because potato noodles absorb tons of flavour, you can mix and match the vegetables or meat to your liking when you cook this wonderful dish at home, which explains well why it is traditionally so popular on holidays or special occasions in Korea.
Click here to read Top 5 Korean menu you must try at SURA Korean BBQ Richmond – pt.01!
SURA Korean BBQ Restaurant Richmond
。。。。。。。。。。。。。。。。。
SURA Korean Royal Court Cuisine:
2018 Best Korean winner of Georgia Straight 21st Annual Golden Plates
2017 Best Korean winner of Georgia Straight 20th Annual Golden Plates
2016 ‎Best Korean winner of Westender Best of the City Dining
2015 TripAdvisor® Certificate of Excellence
2014 Silver Korean winner of Vancouver Magazine's Restaurant Awards
2013 Best Korean winner of Vancouver Magazine's Restaurant Awards