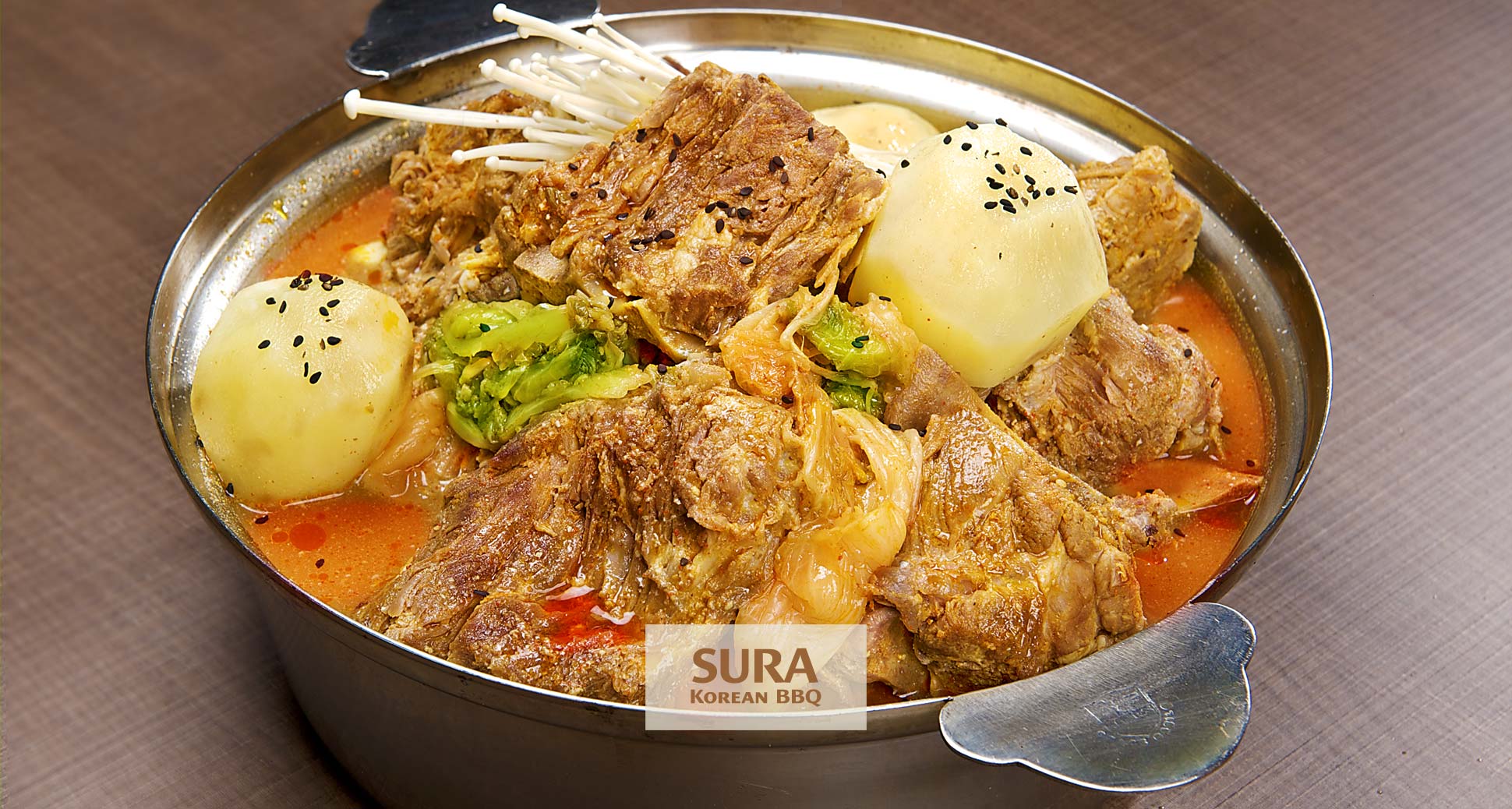 Korean pork bone hot pot – absolutely perfect for the rainy weather
Autumn is just around the corner, and we're going to have plenty of rainy days. (Yay!) Although everyone has their own remedies for not-so-sunny weathers, what can be a better way to beat the dread rainy days than savouring a Korean Hot Pot. Loaded with hearty pork, goodness of vegetables, and the right mix of spicy sauces and flavourful seasonings, Pork Bone Hot Pot (감자탕 韓式傳統土豆豬骨湯) is one of our favourite Korean Hot Pots for its hearty and rich flavours.
Historically, Pork Bone Hot Pot was created out of necessity as a cheap, easy to prepare and high protein food for the labourers in Korea. The broth would traditionally be simmered through the day and the workers would enjoy Pork Bone Hot Pot with shots of soju when they return from a long day of work. A few restaurateurs decided to specialize in this recipe and soon there were restaurants cropping up in every corner of South Korea, cashing on the popularity of this flavoursome bone soup.
The iconic Korean Pork Bone Hot Pot is today common even outside Korea, including here at SURA Korean BBQ Restaurant! You may enjoy Pork Bone Hot Pot as a meal, served alongside steamed wild rice and kimchi or as a popular late night snack throughout the night while downing this soup to help prevent next-day hangovers (:D)!
Regardless, this hearty hot pot is absolutely perfect for the rainy weather, and SURA is proud to serve the most authentic version using only the freshest & the finest ingredients available!
SURA Korean BBQ Restaurant Richmond
。。。。。。。。。。。。。。。。。
SURA Korean Royal Court Cuisine:
2017 Best Korean winner of Georgia Straight 20th Annual Golden Plates
2016 ‎Best Korean winner of Westender Best of the City Dining
2015 TripAdvisor® Certificate of Excellence
2014 Silver Korean winner of Vancouver Magazine's Restaurant Awards
2013 Best Korean winner of Vancouver Magazine's Restaurant Awards