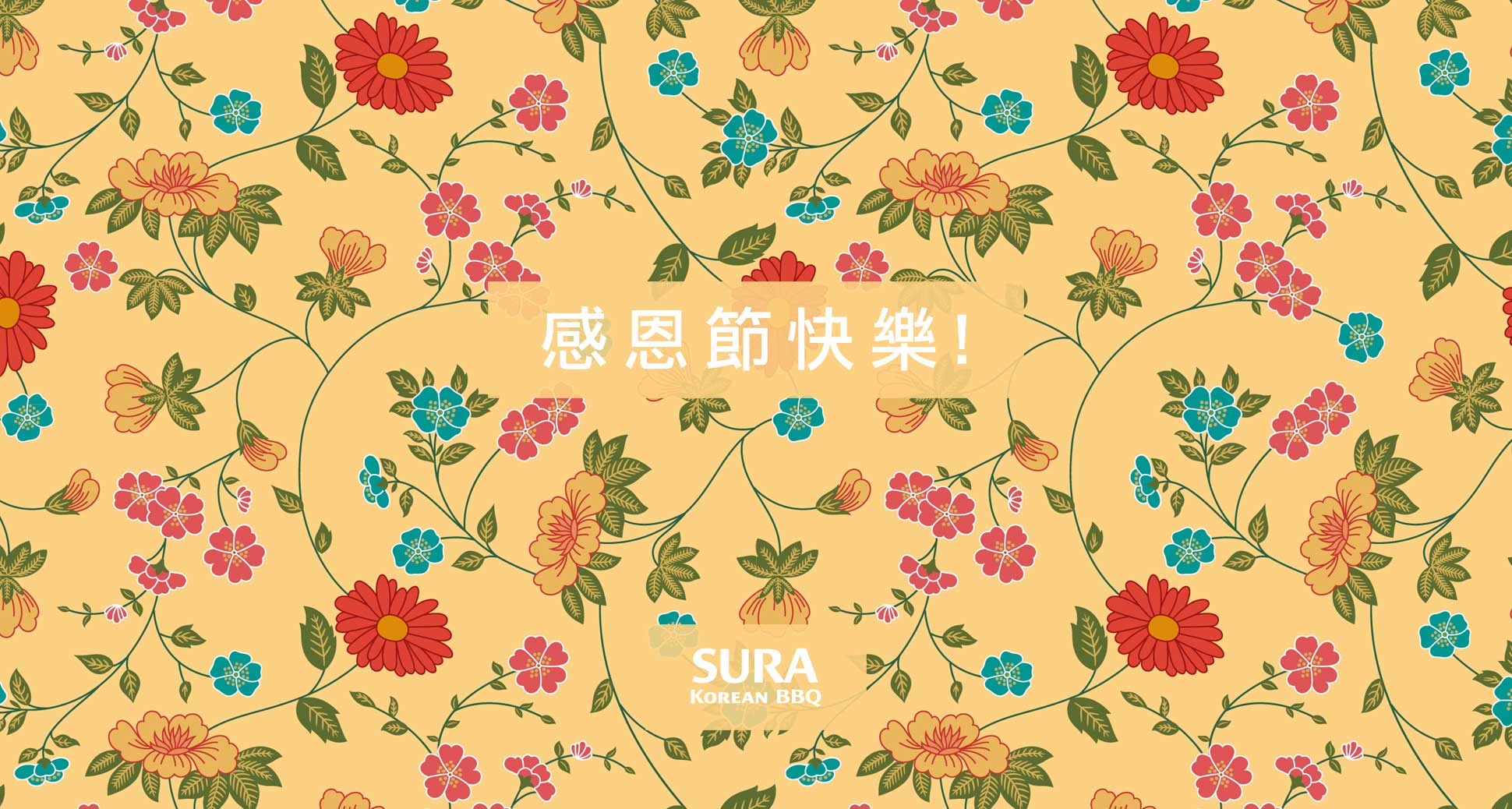 Happy Thanksgiving, Everyone!
感恩節快樂! 加拿大感恩節 – 在每年10月第二個星期一,是加拿大一年一度為了感謝上天賜予的好收成的節日。
Today, we're open regular hours (11am-4pm & 5pm-11pm), despite it's the long-weekend Monday and Thanksgiving! This Thanksgiving, get in the holiday spirit with your loved ones at SURA Korean BBQ Restaurant, and enjoy Korean Royal Court Cuisine & the most authentic Korean BBQ!
Our Student Discount Promotion at SURA Korean BBQ:
Everyday after 9pm
50% off discount on all food items
SURA Korean BBQ Restaurant in Richmond is taking reservations! Call (604) 370-5540 for your reservation today!
Here at SURA Korean BBQ Restaurant Richmond, we are committed to using only the freshest & the finest ingredients available. Because along with outstanding customer service, we believe it is our most sincere appreciation of our customers.
SURA Korean BBQ Restaurant thanks for your kind support and please check back here regularly for our latest promotions and exciting new special offers!
SURA Korean BBQ Restaurant Richmond
。。。。。。。。。。。。。。。。。
SURA Korean Royal Court Cuisine:
Best Korean winner of Vancouver Magazine's 2013 Restaurant Awards
Silver Korean winner of Vancouver Magazine's 2014 Restaurant Awards