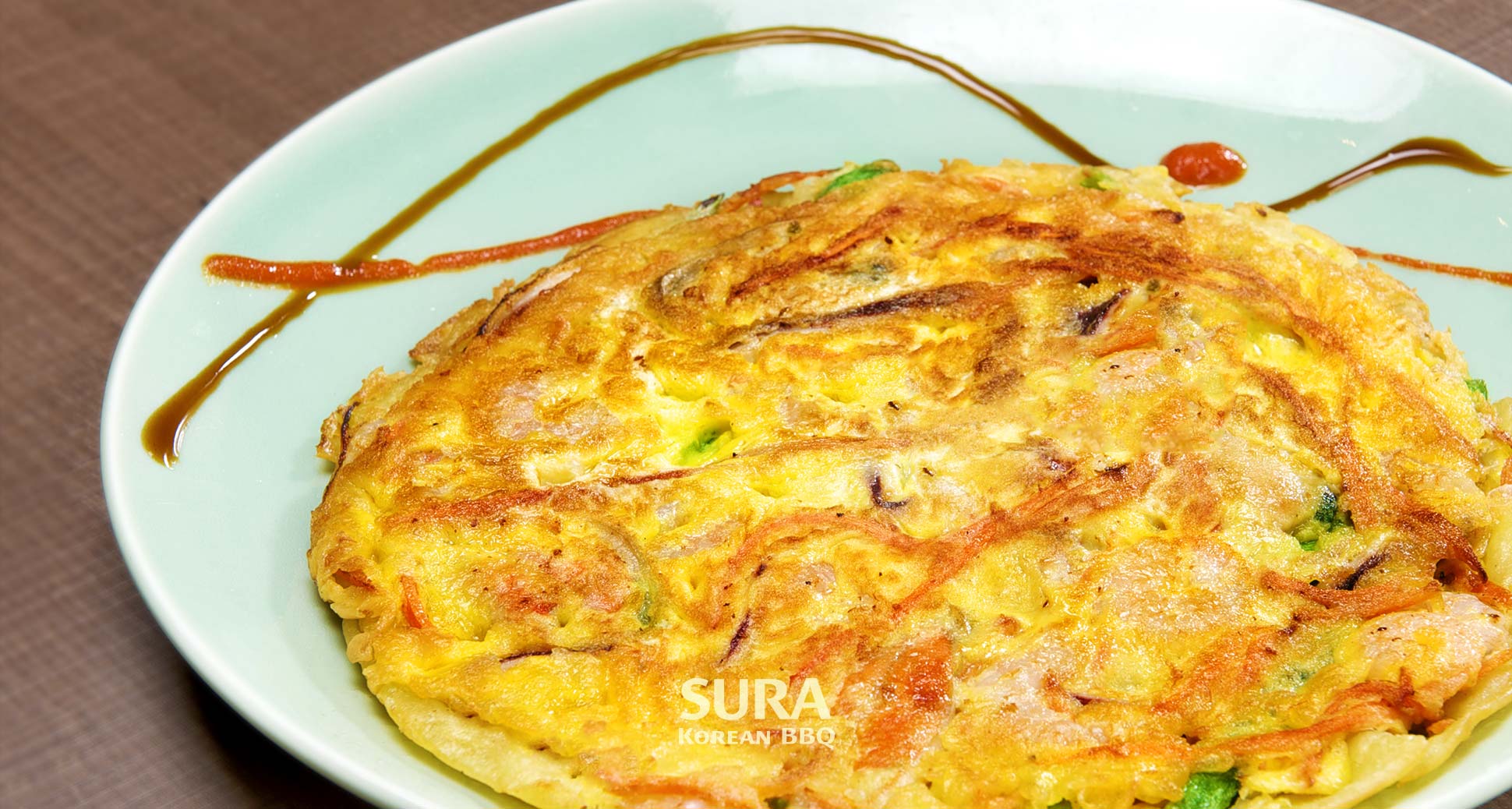 An ode to korean seafood pancake
Korean BBQ is simply so good! Won't you agree? Joy of grilling cuts of properly marinated high quality beef is such a delightful event whether or not you're a BBQ aficionado. It's a great social gathering. BBQing at your own table with your loved ones while getting on the side dishes with refreshing lettuces and bowls of steamed rice, we're right in the paradise!
But sometimes, just sometimes, it isn't enough to satisfy our cravings for Korean feast! Enter Korean Seafood Pancake, also know as Pa-jeon. An awesome companion when you enjoy your Korean BBQ!
If you think of Korean Seafood Pancake as a Western pancake's variation with seafood, we would confidently say you're missing out! Savoury? Deadly! It is a savoury rice–flour pancake made with shrimp, squid, mussels, and scallions! Crispy but gooey inside, pancake made with fresh seafood and vegetables.
The better news is you can easily make these pancakes at home for your family. Indeed it will serve as a fantastic home made snack for your children. Now if you're interested, watch this lovely video at the following link, and start creating your family's new favourite dish! Click here for the video!
Enjoy bites of crispy Korean pancakes!!
SURA Korean BBQ Restaurant Richmond
。。。。。。。。。。。。。。。。。
SURA Korean Royal Court Cuisine:
2017 Best Korean winner of Georgia Straight 20th Annual Golden Plates
2016 ‎Best Korean winner of Westender Best of the City Dining
2015 TripAdvisor® Certificate of Excellence
2014 Silver Korean winner of Vancouver Magazine's Restaurant Awards
2013 Best Korean winner of Vancouver Magazine's Restaurant Awards